The Data Repository and Advocacy for Policy (DARAP) project arranged a science communication forum to equip researchers with practical skills to effectively communicate science to influence policy. The training session was preceded by lively presentations highlighting findings from research work conducted by teams of DARAP researchers.
The forum was the first major stakeholder engagement activity by DARAP, a project based at the Measurement, Learning, and Evaluation (MLE) Unit of the Institute of Statistical Social and Economic Research (ISSER).  DARAP has the goal to build the capacity of civil society organisations (CSOs) and academics to influence policymaking processes and outcomes through the effective use of data and knowledge products, and the communication of research findings for advocacy.
The science communication forum brought together nearly 60 people including researchers, representatives from public and private sector organisations, graduate students, and media representatives to share interesting perspectives on the project and ongoing research work while learning about how to better communicate research information.
Engaging discussions
Dr. Fred Dzanku, DARAP Coordinator welcomed participants and gave an overview of the project. Explaining the motivation for the project, he said, "Research is not informing policy enough so we think that there should be a stronger linkage between research and policymaking." He highlighted some activities and achievements since the project's inception, including three commissioned projects and a website and data repository.  
In a follow-up presentation, participants were given a tour of the DARAP website and data repository, with a live demonstration of how visitors can access data to advance their research work.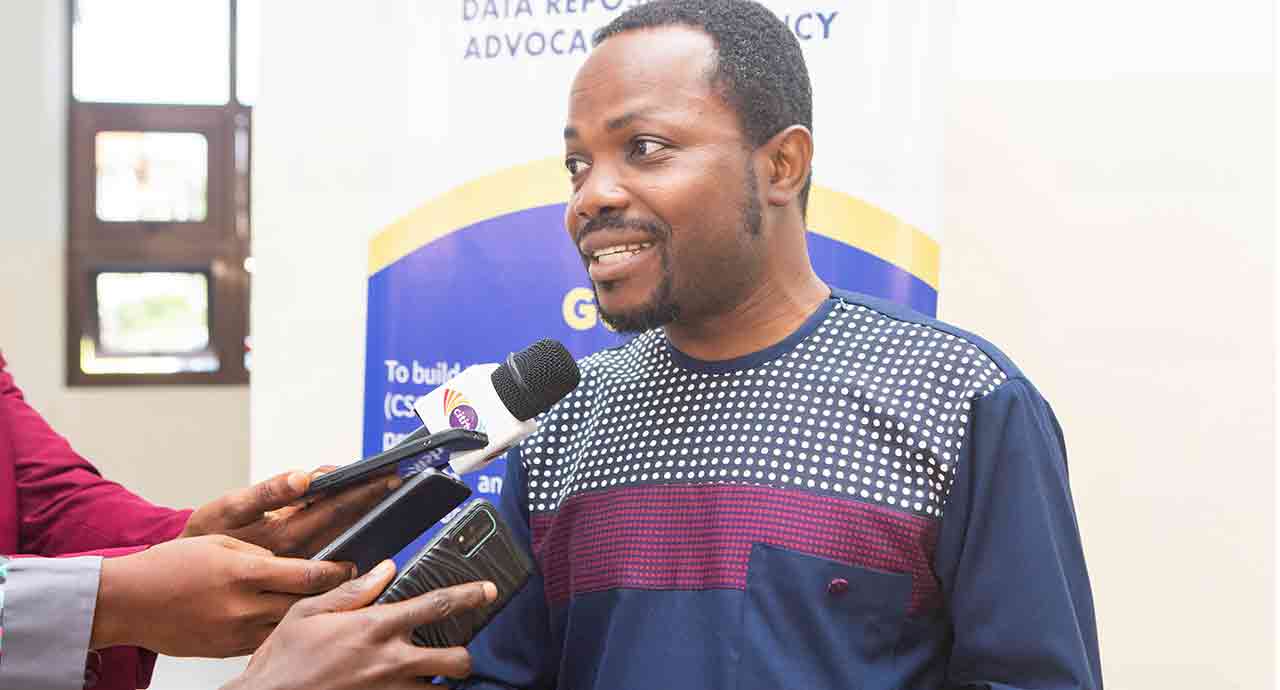 Three teams of DARAP researchers then took turns to share research synthesis reports, highlighting key issues and findings from their work. The presentation topics were: Scientific Evidence and the Political Economy of Agri-food Systems Policies and Policy Making (by Dr. Kofi Asante and Dr. Dzifa Torvikey, ISSER, University of Ghana); Ensuring Food Safety and Quality from Modern and Conventional Production Systems (by Prof. Saa Dittor, University for Development Studies, Tamale); and Building Resilient Food Systems in the face of Value Chain disruptions (Prof. Daniel B Sarpong, School of Agriculture, University of Ghana). The presentations made for an engaging discussion session where different perspectives were exchanged.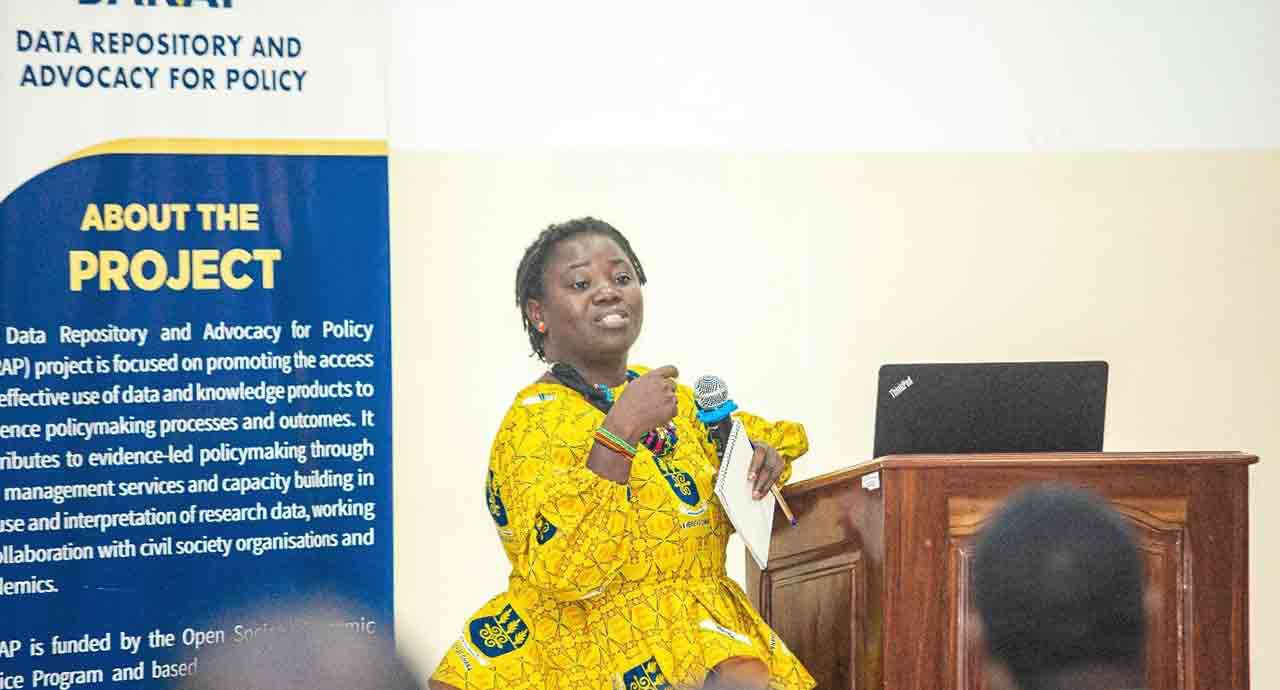 Training on communicating science for policy influence
The training session, on the topic Communicating research evidence: bridging the science action gap, tackled among other sub-topics how to make research easy to read, where to communicate, policy tools, and social media. The sub-topic of tailoring writing to non-academic audiences featured practical examples from the preceding research presentations and highlighted common writing and presentation pitfalls that should be avoided for enhanced science communication outcomes. The practical approach of the training made the session interesting and relatable, something many participants were happy about.
It was facilitated by Professor Audrey Gadzekpo, Department of Communication Studies, University of Ghana.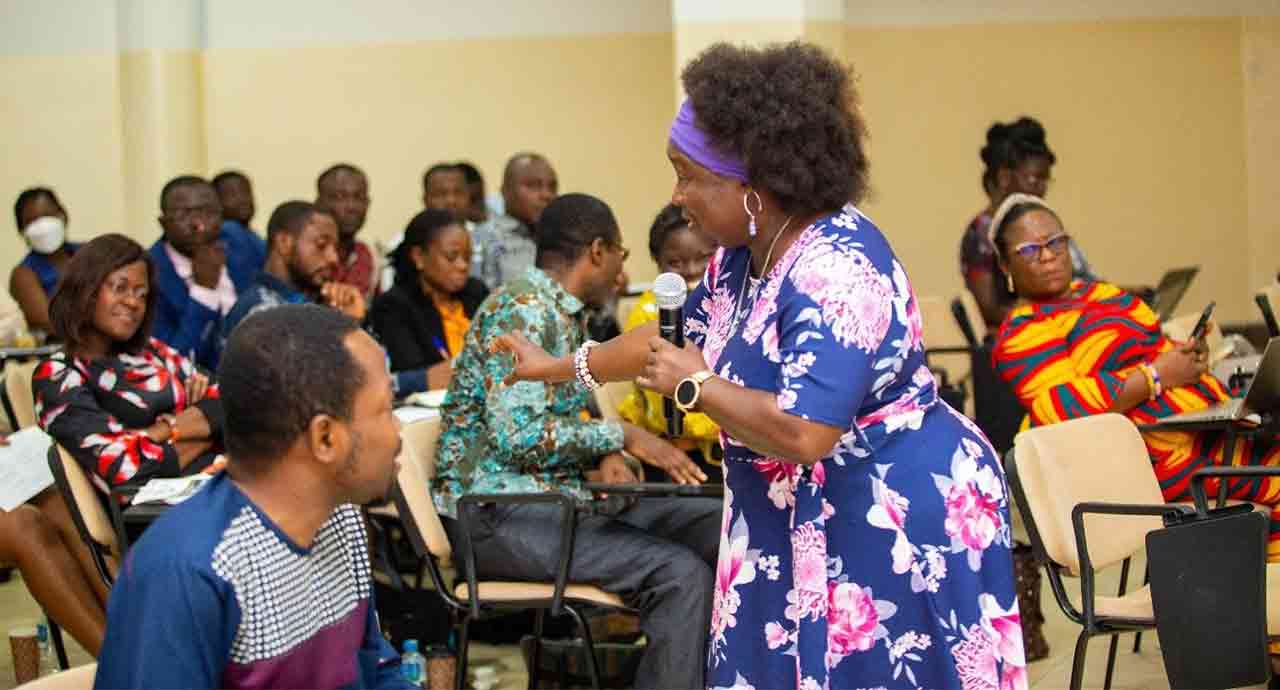 The forum was held on November 30, 2022 at the Cedi Conference Centre, University of Ghana. 
Selected media reports drawing on discussions at the event are below:
Read more articles